PI-RX is a beacon monitoring program capable of decoding PI4 and showing the performance of the decoded signal.
I am using it for monitoring/reporting the OZ7IGY beacon on 2 meters 144.470.200 MHZ USB (in JO55wm).
OZ7IGY sounds like this.
For PI-RX i am using my FT847 or my SDR with the PI-RX Software.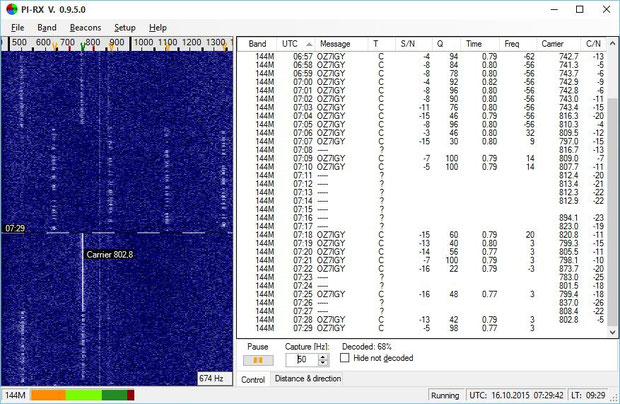 Spots can be seen in a cluster like VHFDX.EU: