NCDXF (North California DX Foundation)
The NCDXF Board launched the NCDXF/IARU International Beacon Project to provide a mechanism for amateurs around the world to learn and understand more about radio propagation.
The current beacon system has transmitters in 18 countries, transmitting for 10 seconds on each of five bands.

Monitoring the beacons
A good software for Windows is PA1ARE's BeaconMap for monitoring all the NCDXF/IARU beacons: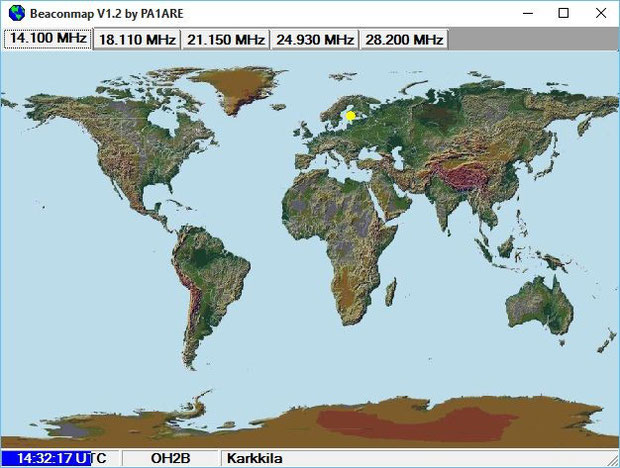 Audio of the beacons
Here is an audio example of the NCDXF beacons on 14.100 MHZ.