DSSTV (Digital Slow Scan Television)
For DSSTV i am using my FT847 or my SDR with the EasyPal Software.
Most activity is on 14.233 MHZ or 7.058 MHZ.
EasyPal is a freeware DSSTV software which uses the DRM (Digital Radio Mondiale) encoding to allow the sending of image files over voice channels.
HDSDR on 7.058 MHZ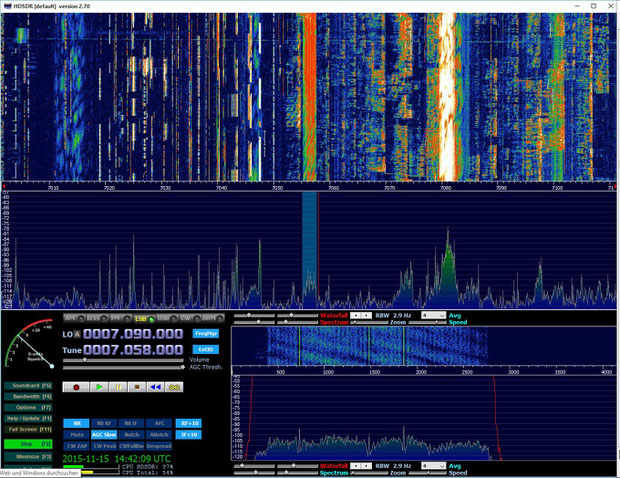 EasyPal
Some EasyPal screenshots on 7.058 MHZ:

EasyPal (DSSTV) Sound
EasyPal (DSSTV) Video
Watch a typical hybrid EasyPal transmission:
My last received 9 DSSTV images in EasyPal:
DigiSites
The last 30 EasyPal images are also published on DigiSites (Menue "Europe-2"):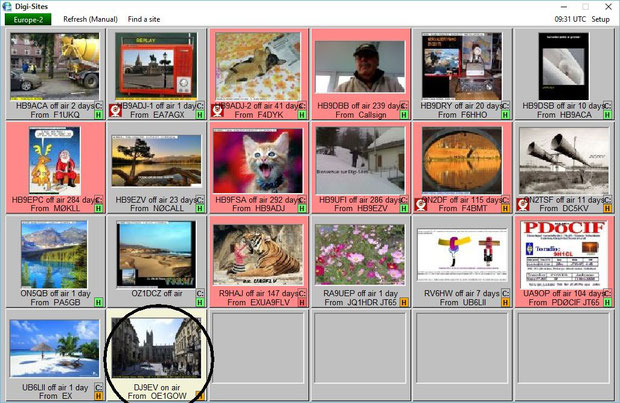 With right mousclick the last 30 images can be shown: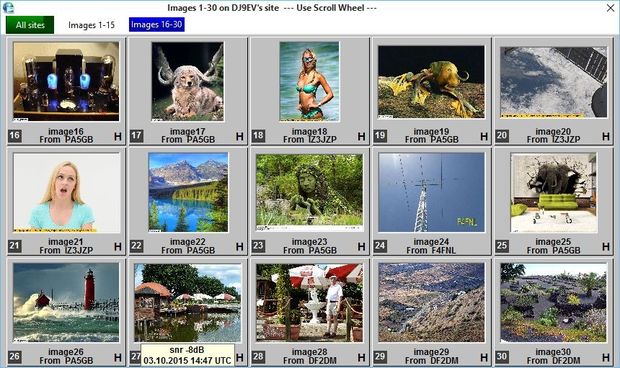 N8MDP WebSite
DigiSites EasyPal DSSTV images from around the world you can see on N8MDP's WebSite, like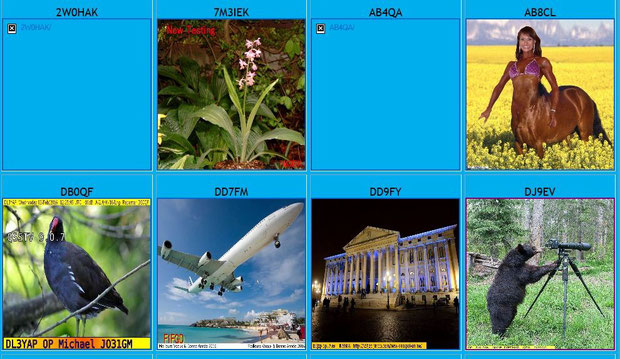 EasyPal Camera and Digi-Cams
With the Utility EPCam we can capture and publish our EasyPal Dialog.